BYU Spanish National Honor Society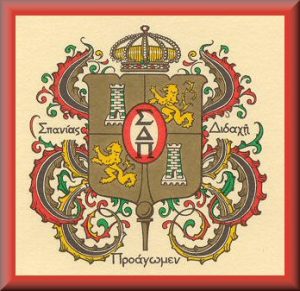 Sigma Delta Pi is a National Honor Society that recognizes those college students who attain excellence in the study of the Spanish language, literature, and cultures, and who are committed to understanding the Hispanic world. BYU's chapter (Delta Pi) was formed in 1959; over 400 chapters now represent major universities across the US and Canada. In the past, and as recently as 2001, our chapter has received national recognition as one of 10 "Capítulos de Honor".
Our chapter is one of the most active and successful in the nation because of our outstanding members. In addition to chapter recognition, several members have received the Gabriela Mistral scholarship, awarding them summer study in Spain, Mexico, or Ecuador. We are consistently named one of the most outstanding chapters in the United States! If you meet the following requirements, join us for a memorable and historic year!
If you would like to apply, click on "Apply Here" to fill out an application. The application period will be open until April 15, 2019. Be prepared to attend the initiation ceremony on April 17, 2019, at 6:00 p.m., in 3238 WSC. If you need more information, please contact the Department of Spanish and Portuguese at 801-422-2837.